These are my first Awards

My astonishment knew no bounds. I never expected to receive this honor until I mastered all that is required to earn these Awards.

Please visit these fine people who honored me.



Today August 23rd 1998 I recieved another Award much to my astonishment and delight.

Being so new to web I never expected for this recognition to be bestowed on me for some time.

I have to tell all of this fine work was not began by me. But, I have added more pages and will add more.

Today, is May 13th 1999, and I am doing a face lift.


Presented to

Bobbies Place

August 23 1998

From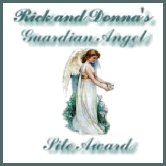 An Angel flew over today August 28th 1998 and decided to make this her home.


A lovely gift from my friend.

Janet aka: Ladybug639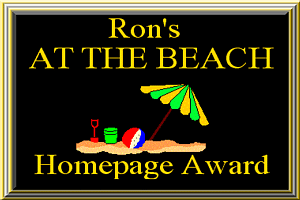 Since I can't go to the beach Ron has brought the Beach to me.

Thanks Ron. And, where is the suntan lotion?
My daughter sent me this "cutie" one of my "darling" puppies.


This is from a lovely lady from Hawaii, where I have always wanted to go but never will.

Thank you so much "babs"
This my grandsons award to me.

I am not sure but I think he is kidding me because he knows I hate"football".

But I love Tim.
This sweet lady knows how much I am hoping, and there fore sent me her hope award.
I really appreciate an award as a "special" angel, but some one needs to "clue" Bug in.
This is an award recieved from one of the "GUNN" girls I have been lucky enough to meet while doing my search.

Thank you Deeana.
This award came from this nice fellow. whose name you see flashng, so please visit his site.
This award is from "Michael" from the land down under.

My first award from out of the USA.
The "MOLLY" Award 

for BEAUTY of
 THOUGHT
for Excellence in
 Web Page design
 submit URL to:
cats96@advant.com

This is a very soft loveing award

Please visit her pages for a lovely trip.


All the way from North Carolina.

Thank you Marie.


Thank you Nick,for this award.

And for the help in getting it here.


Thank you Annie, you have come a very long way.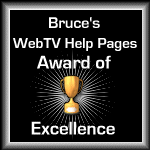 Thanks JokerV, I will always be willing to help like I was helped.
These two awards are together,because they are for a special page.

Thank you Annie.
Thanks Kim, a very lovely award.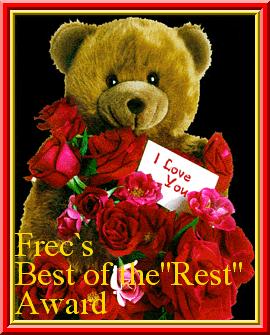 Thanks sweet Frecs for this very special award.

This page last modified July 11 1999 by E. Themer